ATTENTION: An exclusive virtual training for Financial Advice Business Owners …
Legendary Financial Adviser Reveals Invaluable Lessons You Must Know To Create A Lucrative Financial Advice Business
New exclusive interview with an industry legend who completed over $100 million of basic new business in 14 years shares what it takes to build a lucrative financial advice business



If you own an advice business, then you may be experiencing one (or more) of the following headaches: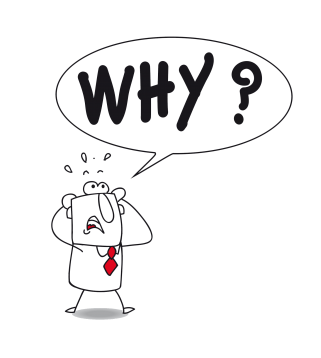 · Working hard but not getting ahead?
· Focusing on short-term tasks instead of long-term goals?
· Getting to the end of the month with too many bills and not enough profits?
· Having trouble securing premium clients?
· Struggling to turn meetings into clients?
· Feeling like the business is putting your family's future at risk?
If you answered 'yes' to any of these questions, then I want you to know this.
You're not alone.
In fact, your situation is more common than you may realise.
Read on to discover…
Why too many Financial Advice Businesses Fail
Running a financial advice business can be very rewarding as well as lucrative.
After all, that's one big reason why you went out on your own, right?
But if you're struggling — like making barely enough to pay your staff and cover overheads, feeling burned out and overwhelmed, and being unable to land those really big clients — that dream is probably turning into a nightmare.
This is common in the industry, as advisers tend to focus most of their time and energy on the welfare of their clients.
As a result, the business suffers.
YOU suffer.
But it doesn't have to be that way…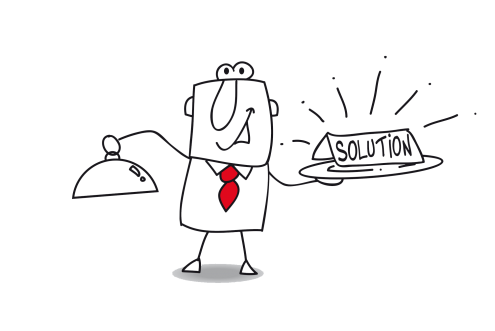 Industry Expert Malcolm Payne Reveals
The Key Lessons Financial Advice Business Owners MUST Know To Succeed
Malcolm Payne knows what it takes to run a successful financial advice business.
A life member of the Million Dollar Round Table, Mr. Payne started out as a salesman for AMP, signing more than $100 million in new 'whole of life' sales in the first 14 years of his career, and was consistently one of the top performing salesmen in the industry in his time.
Then, in 1984, Malcolm entered a power partnership with Vic Ruth, and together they built an advanced training empire that became an industry standard for agents.
Under his tutelage, advice business owners ratcheted up their profits by more than 60% in a few months, many going on to become industry stalwarts who made their mark.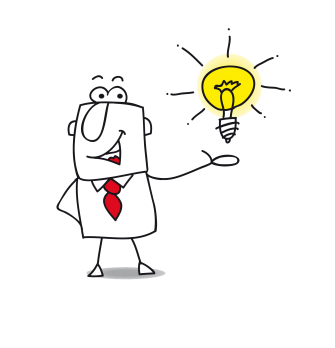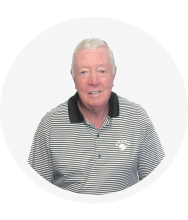 "If you know what life you want, it's in your power to control your destiny."
Here's what his former clients (and students) have to say about how much he's helped them:

I would not be in the very comfortable financial position that I enjoy today if I had not met Malcolm Payne and been a participant in his training and development program.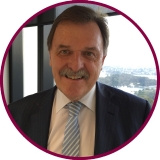 In 1985 I attended a financial services industry conference in Melbourne and saw a presentation by Malcolm Payne, one of the principals of Payne Ruth. It was the most impressive presentation I had ever heard. A down to earth talk on success in our industry through, amongst other things:
Planning. Positioning.
I was in my mid thirties, married with two young kids and only had a few cents to my name but decided to budget so that I could fly to Melbourne and join Malcolm's training program. As a result of our training we secured an increasing number of successful, high net worth clients and our business grew rapidly. I learnt more than I could ever have imagined from a true professional and hugely successful "master" who had "been there and done that". None of the training was theory, it was sharing the successful business methodology of two giants of our industry.
In late 2007 Guest McLeod became the start of Shadforth Financial Group. In 2014, with over $10 billion under management and 300 Staff, we were purchased by IOOF for $670 million.

Philip Guest
Principal, Private Client Adviser | Shadforth Financial Group
We salute Malcolm as a legend of our industry and I for one would not be where am today without his guidance and mentorship.



Malcolm Payne is without doubt one of the best 'salesmen' that our industry has ever had. Malcolm's forthright no nonsense approach placed us all outside our comfort zone and challenged us to better ourselves and set new goals way beyond what we thought we could achieve.
He moved from running of a very successful advisory business to offer exceptional training and mentorship to a group of AMP/ Hillross advisers including myself who have all gone on to create significant businesses and become leaders within the AMP/ Hillross network and in some cases non AMP licensees.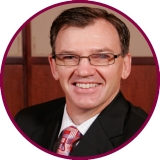 Wayne Moriarty
Director / Financial Adviser | Hillross Albury
And we've been lucky enough to secure an exclusive interview with him, where he reveals the Key Lessons every financial advice business owner needs to know to succeed.
Here's what you'll learn from Malcolm Payne's LESSONS FROM A LEGEND exclusive interview:
The proven formula for building a finance business powerhouse.
Mr. Payne lays bare how he made his success, starting from the ground up.

You'll discover:
· Why YOU are the greatest asset your business has and how to capitalise on your unique talents.
· How to set objectives and fast-track them to fruition.
· How to stay focused, make a plan, and prioritise everything you and your staff do so you achieve even your biggest goals!
· How to transform your business into a first-class operation.
Consolidate your business and safeguard against financial ruin.
Learn how to:
· Consolidate your business into a profit-making machine.
· Manage risk and maximise reward.
· Protect yourself, your family, and your business from financial disaster.
Turning prospects and clients into partners for life.

Malcolm Payne outlines his sure-fire method for converting a difficult conversation into a winning deal for all.
See behind the curtain:
· How to make a big sale without selling at all.
· How to find and secure A-class clients who will get you more profits for the same amount of work.
· How to turn challenging sales into your bread-winning business.
Get Targeted Advice You Can Really Use To Protect And Grow Your Business!
This isn't generic small business advice you get from books or online.
This is training specifically for financial advisers, FROM one of the
industry's leading financial business advisers and coaches.
Here's is more praise from his former clients (and students) sharing their success stories gained under his influence:
He built a successful business and became the first to really hit the big time in developing his agency to such a standard that it became a valuable saleable asset and showed the way for the rest of us on what possibilities there were out there.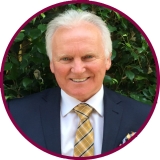 Malcolm had been there and done it. It wasn't only his unique Aussie character and delivery that made you listen – it was the message.
He challenged us with logic; instilled in us the self belief needed to push yourself in a business that has more casualties than success stories and he made us accountable. He was a consummate salesman - in the very best sense. He could trot out one liners / answer objections on the fly and lead you to the obvious conclusion through reasoned argument that his solution was the only course of action worth considering.
They say a team cannot perform at its best without a leader and Malcolm prodded, cajoled, encouraged and challenged us to be the best we could. His leadership lifted us as professional planners
As I now manage the transition of my own business and prepare for the next stage of my life and career I can look back on Malcolm's influence on me with a great sense of gratitude. You are a legend in the true sense of the word mate – thanks a million.

Philip Eley
Managing Director | Plan 4 Financial Services | Hillross
Malcolm Payne has been a major influence in the strategy and direction our business took in its early days. Malcolm challenged me on the industry, current paradigms, the value of advice, business plans and activity.


You look back on a career and there are pivotal people or sliding door moments that set your direction in life and business.
I owe the majority of our success to the early days mentoring and direction given by Malcolm. Being coached by Malcolm, in his sometimes unorthodox but insightful manner has helped us achieve our business success today. A couple of Malcolm's more colorful phrases still are firmly implanted in my memories.

Scott Fitzpatrick
Chairman | Fitzpatricks Private Wealth
Malcolm transformed us from being good salespeople to great business planners, in the process increasing our income to levels we wouldn't have dared to dream of.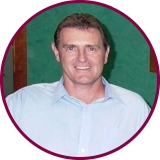 Malcolm was direct, intimidating, challenging and uncompromising in his pursuit of excellence, yet the business principals, and sales skills he taught us made an enormous difference to our careers, and are still as relevant today as they were 20 years ago.
We would not be where we are today without him.

David Treacher
Corporate superannuation manager | Advice First
To this day, many of Malcolm's fundamental principles and philosophies remain firmly embedded within the fabric of our company.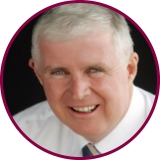 We have had the pleasure of working with Malcolm over many years. In the formative stages of Business Health, he mentored and generally advised us as we sought to establish our company - having someone who 'had been there and done that' as an extremely successful business owner was an enormous help to us. We later utilised his considerable expertise and experience as we built out our practice management suite of tools and diagnostics. In fact Malcolm chaired our board of advice for a number of years.

Terry Bell
Partner | Business Health Pty Ltd

Malcolm for me was inspirational, relentless in his purpose, which became ours and really got me to understand business principles and financial metrics.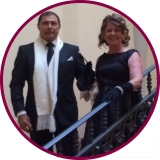 Our success was good in 1993 but in reality mediocre compared to our potential.
My life was changed forever when I first met Malcolm Payne and I treasure the many many memories.

John Vieira
Managing Director |The Vieira Group
Without doubt, Malcolm Payne showed me how to make the transition from being an aspiring financial planner to becoming a founder of a recognised professional, financial services business.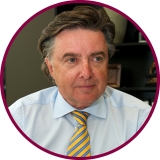 A business that has endured to today and continues to evolve simply because what Malcolm taught us gave me the confidence and belief to "sustain and maintain" what we do well. He set the benchmark 40 years ago and it remains unaltered. Malcolm also taught us the importance of deep relationships – with clients, friends and respected colleagues. I wouldn't be where I am today without the great man.


Mark O'Leary CFP
Managing Director - Financial Adviser | Eluvia
Malcolm was ahead of his time and the one thing he constantly instilled in us was to think like business owners and not as individuals.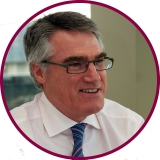 He gave us the tools and the confidence to make that transition and there is no doubt our business would not have achieved the heights that it did without his guidance
I'll keep it pretty simple because in the end Malcolm made it pretty simple for us. Without doubt Malcolm transformed me and I would imagine the whole ADP group from insurance agents to professional advisers and business owners. and input in those early years.
Malcolm took a personal interest in all of us and I will always be grateful that he took the time to speak to us individually to push and challenge us to reach greater heights. A truly great bloke and to who I'll always be grateful for the part he played in my career.

Alan Crosby
Co-Founder and Financial Adviser | Eluvia
Looking back over the last 25 years of being in business there is no one that even comes close to Mr Malcolm Payne as a mate, a mentor and a business coach.


For as long as I can remember Malcolm has been working with successful business people helping them to accelerate their development and challenging them to achieve their lifetime goals and dreams.
Malcolm is a rare breed, someone who has the special quality of telling you the hard truth that we all need to hear sometimes, he challenges people like no other, as my mentor he has taught me many things over a long period of time which I still apply across all facets of my life today both Personal, Family and business.
Almost daily I recall Malcolm's gems, one of which l cherish is 'The money Is made in the planning'.

Dean Cook
Director | United Investment Solutions
This exclusive video interview with Malcolm Payne is a virtual master class in running a financial advice business — AND YOU WON'T FIND THIS INFORMATION ANYWHERE ELSE!
This is a golden opportunity to learn from one of the best in the business, so don't wait!
Get your LESSONS FROM A LEGEND video today!